Meet Linda Valencia
Dental Practice Coaching & Consulting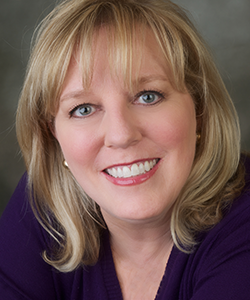 When Linda works with your practice, she brings over 30 years' experience as a business administrator, dental assistant, and dental hygienist. Not to mention being the daughter of a dentist.
This experience on both a professional and personal level allows Linda to quickly bond with you and your team. For example, she can relate to the 'pain points' various members of your practice may be experiencing. And this helps get everyone working on the same page, which is critical to building practice success.
In addition, one of Linda's greatest assets as a dental management consultant is her excellent communication skills. She knows the level of team engagement is directly related to the level of success your practice can reach. Therefore, she puts emphasis on enrolling your staff in the process so there is maximum buy-in, and in turn, maximum results.
Plus, clients love Linda's collaborative approach. She's sensitive to the needs of you and your team. For example, Linda doesn't come into your practice trying to implement 'her way'. Rather, she first spends time understanding you. Then she combines your needs with her extensive knowledge-base to build a custom treatment plan for your practice to achieve success.
Personalized Consulting
Linda is well aware what might have worked at one practice, will not work at another. That's why
she uses your practice's specific needs as the foundation to build her recommendations upon.
This approach ensures you begin seeing tangible results as quickly as possible.
Coaching for Team Success
All the great ideas in the world cannot improve your practice unless they're implemented. It's critical for success that your team works together as a cohesive unit. That's why Linda puts so much focus on ensuring your
entire
team is on board. And it's easy for them to be receptive to Linda because of her warm, engaging style.
On a Personal Note…
When Linda isn't helping dental teams achieve new levels of success, she's spending time with her husband, BJ and their daughter, Charissa, who are the light of her life. They participate in many activities together including soccer, skiing, family camping trips, hiking, and canoeing.
Linda would love to hear from you. She can be reached via email at linda@mosaicmanagementgroup.com.