Meet Jody Catalanello
Dental Practice Coaching & Consulting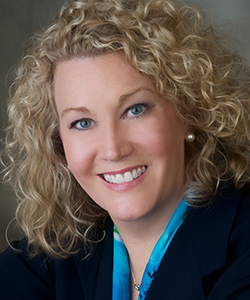 Jody has specialized in the business of dentistry since 1988. When she works with your practice, she not only brings a vast knowledge of dental practice management, but business fundamentals as well. This experience gives her the ability to quickly diagnose and remedy issues that can keep a successful practice from becoming elite.
Additionally, clients love working with Jody because she is focused, practical, and task-oriented. In any given situation, she looks for the most efficient way to accomplish goals. For example, there are no 'wasted steps' in the programs and systems she sets in place. This means she'll give you everything you need (and nothing you don't) to achieve success. Jody's goal is to find you the quickest path to reaching the bottom-line results you've been looking for.
Plus, even with all her experience, Jody loves to continually learn and challenge herself with new ideas. This allows her to be well attuned to the challenges you are facing right now as dental professionals. It also means she knows the latest best practices and strategies for running a successful dental office.
Personalized Consulting
No two dental practices are alike. And no one knows this better than Jody. That's why she specializes in providing personalized practice management consulting. Unlike some other consulting services that might take a 'one-size-fits-all' approach, Jody builds custom programs that address your specific needs and challenges.
Coaching for Team Success
Jody believes in a collaborative approach when working with dental practices. This is because she knows teamwork is the foundation for success. And her ability to connect with teams is why she's helped so many dental professionals reach their personal and professional goals.
On a Personal Note…
When she's not helping dental teams achieve new levels of success, Jody loves traveling and experiencing regional delicacies with Kevin—her significant other—and counterbalance to her goal-driven nature who encourages her to enjoy life in the moment.
Jody would love to hear from you. She can be reached via email at jody@mosaicmanagementgroup.com.