Linda Valencia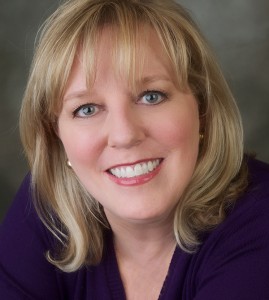 Linda Wooton Valencia is energetic and always ready for an adventure. Her husband, BJ and their daughter, Charissa are the light of her life and they share her enthusiasm for life. They participate in many activities together including soccer, skiing, family camping trips, hiking and canoeing. Her warmth and passion for her family, friends, and life in general have helped her to become a consultant who can relate to many different types of people. And her energy is contagious!
Being a sensitive person  has enabled Linda to treasure the simple things in life like small, clear ice cubes, lemon slices, sunglasses, bags, office supplies, hand lotion and a warm blanket in front of a roaring fire. She also loves a great beach vacation and can be found with several magazines in her beach bag.
Linda has over 30 years' experience as a business administrator, dental assistant, and dental hygienist. Her love of dentistry started early in life. As a 6 year old child you could find her at her father's dental practice, recycling x-ray coin envelopes, filing charts and playing in the lab. She loves the patient interaction and education that came from her experience as a dental assistant and later a dental hygienist.
Linda has a Master's Degree in Dental Public Health from Boston University School of Graduate Dentistry and since 1990 has worked exclusively as a dental management consultant, presenting seminars and in-office workshops to hundreds of dental teams across the United States and Canada. She is an excellent communicator and she believes that communication is critical in life, both personally and professionally.
In her consulting role, Linda specializes in:
providing personalized, comprehensive, results-oriented management consulting to dental practices.

coaching doctors and teams to greater levels of success and productivity.

presenting inspiring and motivational lectures and workshops to study clubs and dental societies.
Linda has the honor of being one of the judges for the Annual Competition for Dental Office Design of the Year, sponsored by Dental Economics. She and Jody co-authored the book, "Get Paid For Your Services. Simple, Sensible Payment Arrangements That Work," and Linda is a member of the Academy of Dental Management Consultants.
If she could find more time, Linda would start playing golf again and she would love the chance to work on some scrapbooks. But work and family life take up most of her time and Linda doesn't mind one bit. Her motto is simple: "Let's get the needle to hit the red zone on the fun meter."