Jody Catalanello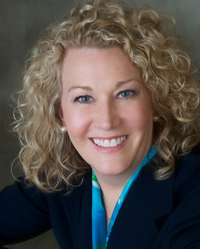 Travel is a big part of being a consultant. Luckily, Jody Catalanello loves to travel and she relishes new experiences. She's been traveling around the world with her parents since she was a child when her father—a now retired professor of management—took the family on extensive international trips for his career. These family trips inspired Jody to enjoy what the world has to offer. And she still loves to travel with her parents (now in their 70's) whenever she gets the chance.
One of Jody's favorite parts of traveling is being introduced to regional delicacies. She grew up in the cornfields of the Midwest and knows good sweet corn. Some of her fondest experiences with clients include feasting on fried Mississippi catfish, crabbing in Alaska, greek salads in Detroit, green chili stew in Pueblo Colorado, 5-way chili in Cincinnati and provel cheese from St. Louis. Of course Chicago is a world-class city and there is nothing like being home and enjoying all an urban metropolis has to offer.
Jody has more than 20 years' experience in business management and dental practice management consulting. She is also a member of the Academy of Dental Management Consultants, a prestigious cadre of consultants with high standards for membership.
She is focused, practical, and task-oriented. In any given situation, she looks for solutions to problems and this helps her to find the most efficient way to accomplish goals for herself and her clients. She knows your greatest strength can be your greatest weakness. A drawback to being pragmatic is being perceived as less sensitive to personal feelings involved in a situation. This is why she and Linda make such a dynamic team. Her ability to focus on solutions and Linda's ability to enroll the team, ensure successful implementation. In her personal life, Jody has Kevin—her significant other—he counterbalances her goal-driven nature and encourages her to enjoy life in the moment.
A graduate of the University of Iowa, Jody spent time as an international business management consultant prior to embarking on her dental practice management career. Since 1988 Jody has specialized in the business of dentistry, where she enjoys:
providing personalized in-office consulting to dental practices.

coaching doctors and team members to new levels of success.

presenting motivational programs to study clubs and dental societies.
Jody loves to learn and believes that one of the best ways to become open to new ideas and to challenge herself is to read as much as she can. This practice keeps her in a state of constant growth both personally and professionally. You can check out the Resource Store in the main menu of this website to see some of the books she finds most inspirational. And she also takes guilty pleasure in trashy beach reads and the escapism of fiction.
Additionally, Jody loves dental office design and has had the honor of being one of the judges for the Annual Competition for Dental Office Design of the Year, sponsored by Dental Economics.
Jody appreciates the joys and the challenges of working with a team. She believes teamwork is the foundation for practice success. She also knows it takes courage to work on relationships and to work on one's self. This reinforces how important, and critical, coaching is for greater success in life.