Trusted Industry Partners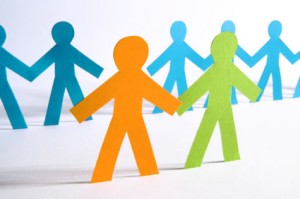 We believe it is important to know practice management inside and out. We also believe it is important to have friends in the industry who can provide tools and resources that are outside the scope of our services. Here are a few links we thought you might find helpful.
We have paid affiliate relationships with some of these companies. But rest assured, we would never recommend any service or product to you that we don't stand behind 100%. Our reputation means too much to us to deliver anything less.
If you're looking for something you don't see here, call us and we'll be glad to refer you in the right direction.

Founded in 1859, the ADA is the oldest and largest national dental society in the world. It is the leading source of oral health related information for dentists and their patients.

The mission of the ADCPA is to enhance its members' expertise through the sharing of knowledge and resources to provide progressive consulting, accounting and tax services to dental professionals.

Since 1987, The Academy of Dental Management Consultants has been the leading association and community of professional dental consultants in the United States.

ADS brings together buyers and sellers of dental practices, working toward a smooth, safe, and mutually beneficial transaction.

Complete and Comprehensive Human Resources… from A-Z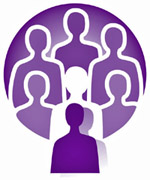 Prevent Litigation
Increase Hiring Success
Reduce Turnover
Clarify Rights and Responsibilities
Prevent Misunderstandings
Minimize Employee-Related Stress
Improve Morale Increase
Job Performance
Ensure Employment Law Compliance
Realize Peace of Mind
CareCredit has helped millions of patients get the care they need and want. As the nation's leading patient care financing program, CareCredit offers a comprehensive range of convenient monthly payment plans with instant credit decisions, so patients can immediately accept care. Plus, CareCredit can be used as a reliable financial resource for patients' ongoing or additional care.

Cirrus has helped thousands of physicians and dentists:
Renew or renegotiate their current lease
Enter into a new lease
Terminate their current lease early
Expand their practice
Effectively plan for retirement through the sale/transition of their practice
Dr. Charles Blair and Associates, Inc., specializes in providing highly effective, customized consultations to individual doctors and staff who want to maximize practice profitability and personal income through sound, proven business strategies. His Coding with Confidence Manual is a road map through the coding jungle, which offers an expert's advice and guidance on how to legitimately reimburse you for what you do.

An experienced and accomplished health care office design and consultation firm committed to the design of affordable, energy efficient, sustainable and architecturally dynamic buildings and interiors.


Understanding how to code and document dental procedures correctly is essential to getting dental claims paid. Insurance Solutions Newsletter provides specific answers to your specific questions. As a subscriber to Insurance Solutions Newsletter, any member of your dental team can phone, fax, or e-mail questions to our Support Department free of charge. This is a fantastic resource for every dental team and MOSAIC Management Group strongly recommends subscribing to this newsletter.


Lighthouse PMG's flagship product, Lighthouse 360, is a comprehensive, totally automated patient communications system that works with all major practice management systems in dentistry (as well as many of the "minors"). Practices using Lighthouse 360:
Have fewer broken appointments and no-shows
Have positive patient reviews posted online
Communicate more with patients who need to schedule hygiene appointments
Have time for more important tasks than printing postcards and making confirmation phone calls
Have access to their schedule from their smart phone, iPad, or any computer with Internet access
Are better prepared for the patients coming in each day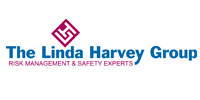 Linda Harvey, RDH, MS, LHRM provides results-oriented healthcare risk management consulting and speaking to reducing legal liability in your practice. We work with dental and medical professionals who want to avoid legal complaints, close regulatory gaps and recapture valuable patient care time. As a practice owner or a licensed practitioner, your practice and professional license are invaluable. Keeping up with regulatory compliance and patient safety in all aspects of your practice can be time consuming and confusing. What you don't know can hurt you, your team, your family and your patients.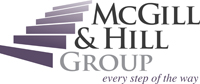 The McGill & Hill Group is a complete business and financial services resource, guiding you through every step of your financial journey. We understand that every doctor's situation is unique, so whether you choose to use one or all of our services, we customize our approach to fit your needs. MOSAIC Management Group highly recommends their newsletter as a tremendous resource for all dentists.

Founded in 1997, SGS is an automation consulting company focusing on organizing small business procedures, utilizing a variety of computer software, including QuickBooks.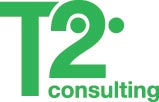 With a strong engineering, product marketing, and dental background, founder Ted Takahashi has provided the vision and strategic direction that has led T2 to over 750 dental technology projects across the United States. With over 20 years of extensive dental and technological background, T2 offers the unique capability of providing Technology Systems Integration services, unbiased product recommendations, project planning, customized design and detailed documentation for dental offices all over the U.S.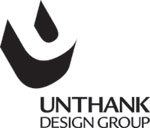 Since 1980, Dr. Michael Unthank has designed over two thousand dental and dental specialty offices throughout the world and is the owner of Unthank Design Group, an award winning team of professionals providing planning, architecture and interior design exclusively dedicated to the dental professions. As a registered professional architect and dentist, Dr. Unthank speaks both languages fluently. His experience and in-depth knowledge of both disciplines provides him an empathetic understanding of what constitutes successful dental office design.
Dr. Unthank has presented at the American Dental Association Annual Session for 17 consecutive years, along with major national and international dental meetings. Unthank Design Group presents a comprehensive one-day dental office design seminar intended for those considering a change in their office environment.

Valmont Research is a leading market research provider for the dental industry, serving general and specialty dentists, as well as dental organizations and companies.
Dentists nationwide have used Valmont Research surveys to increase profits, boost patient loyalty and referrals, and streamline operations. We customize every project for each practice's particular needs. Valmont Research also prepares demographic Practice Area Profiles to support dental marketing and practice transitions, and conducts custom research projects such as online surveys.
Whether you're preparing for practice ownership, considering expansion or planning for retirement, Wells Fargo Practice Finance works with you to achieve success. As the leading specialty lender for healthcare practices nationwide, they provide customized financing, educational tools and expert project support to help build a strong foundation for your dental practice. They offer:
Up to 100% financing with competitive, fixed-rate loans
Preferred rates and other benefits for ADA members
Performance-based lending, which allows those with fewer accumulated assets to build, manage and grow a practice
Automatic enrollment in our Practice Success Program, including complementary tools and planning resources to help you make smart business decisions